Having thin hair doesn't have to limit your choice of hairstyle. The most important thing is finding a hairstyle that suits your personal preferences, gives your hair volume, and reduces the appearance of thin hair, no matter if it's long, medium or short.
When cutting and styling thin hair there's a couple of things to keep in mind. In general, blunt cuts are better since you don't want to lose volume by adding too many layers. Blunt ends work best if there's no thinning around the temples or forehead. If there is thinning in these areas a taper or some soft layering can help reduce the contrast between the volume at the ends and the lack of volume at the roots.
When styling thin hair you want to make sure it's airy and light. Avoid weighing down the hair with heavy styling products and apply the majority of product while your hair is still damp. Less is more, since heavy conditioners, oils and especially sprays can make fine hair look greasy or even dry it out and cause breakage. If you want to learn more about reducing breakage and hair loss for fine hair, read our article 10 Do's and Don'ts for Reducing Hair Loss.
1. Deep-Parted Long Cut
If you want to keep your thin hair long, parting your hair deeply to one side is a flattering way to do it. Parting your hair like this will pile all the hair onto the same side, which can create volume and give the illusion that your hair is thicker. The deep side part works for any hair texture, and it can also work well with shorter hairstyles. The key to this style is parting your hair at least 1.5 cm to the side of where it naturally parts. To add even more volume, use a volumizing root spray or a root powder.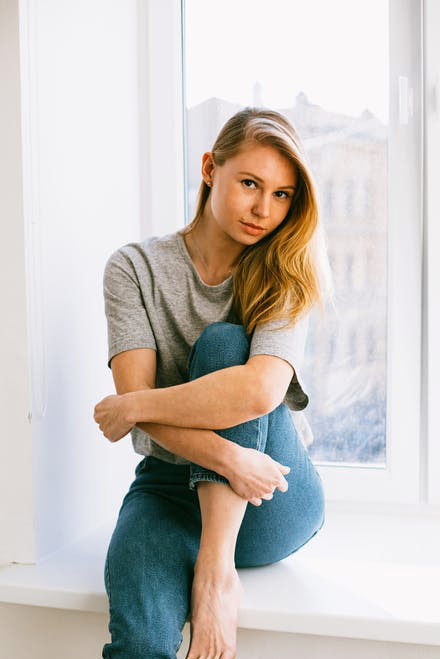 2. Soft Blunt Cut with Light Layering
A soft blunt cut with some light, face-framing layering is an easy way to work a hairstyle falling between your shoulders and bust. You can keep the cut blunt to give the appearance of thicker hair, but there's also room to add some light layering at the bottom for movement. Adding a few soft layers starting at the chin and subtly going down the length of the hair will help frame your face. This hairstyle can be styled both wavy and straight. When styling it wavy, add some texturizing spray to retain volume in the curls.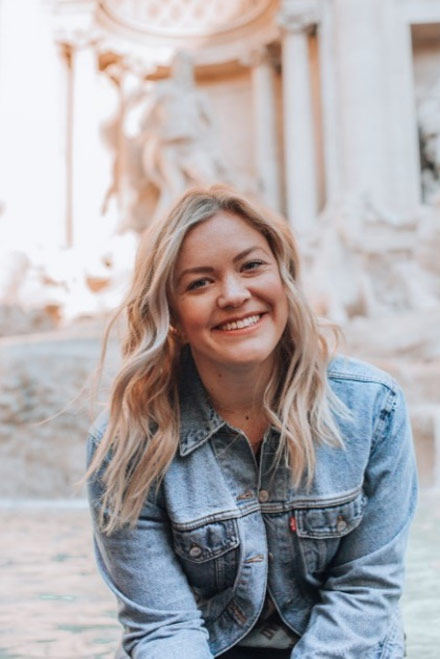 3. Shoulder Length Blunt Cut
Since long hairstyles with many layers tend to weigh down thinner hair, opting for a shorter length with very few layers may be a good idea. Shoulder length hair flatters almost every face shape, and cutting the ends blunt can make your hair appear thicker. Shoulder length hair works for basically every type of fine hair, from pin straight to curly. It's also very easy to airdry and style. Use a shine spray to keep the hairstyle sleek and use a texturizing spray to keep it tousled.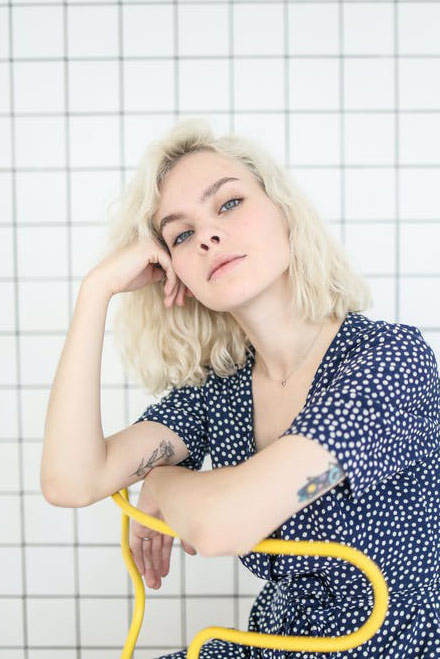 4. Root shadow
No matter the length or cut of your hair, a root shadow is a great way to make your hair look thicker. Fading a darker root colour (preferably your own natural hair colour) into the rest of your hair creates contrast between the part and the ends without any harsh lines. The root shadow is a great low-maintenance hairstyle that doesn't require dyeing for up to three months, which in turn promotes healthier hair.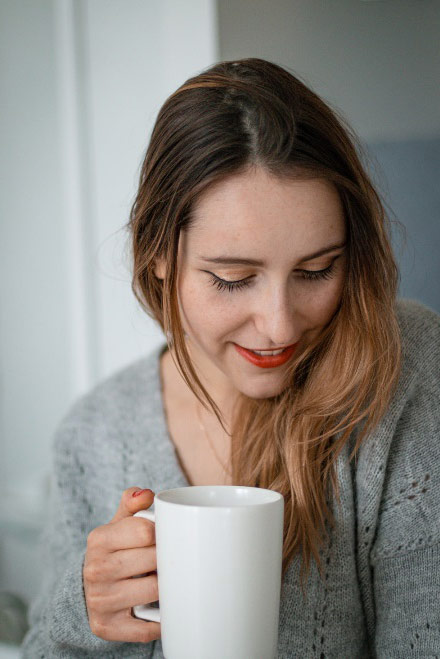 5. Long A-line Bob
Another low-maintenance hairstyle for thin hair is the long A-line bob. This is a blunt, mid-length or long bob that is shorter in the back and sharply longer in the front. The slight or bold angle of the cut will depend on you face shape and the length of your neck. Especially long and oval faces tend to benefit from this hairstyle. This versatile cut can last up to three months in between trims, and can be styled both straight and wavy, with or without bangs.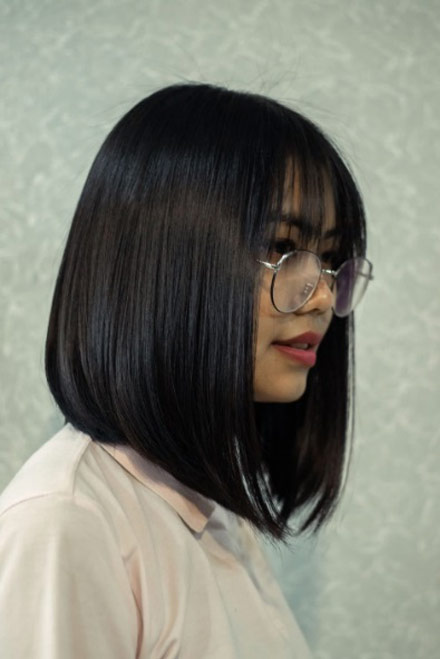 6. Layered Bob
The layered bob can be a long or a medium length bob that pumps up the volume of thin hair with finely chopped layers. The key to this haircut is making the layers proportionate to each other and not leaving the hair too long overall. A layered bob is a highly versatile haircut that, just like the A-line bob, can be styled both straight and in waves, with or without bangs. Remember to apply some mousse to the lengths and scrunch them to encourage volume in the layers.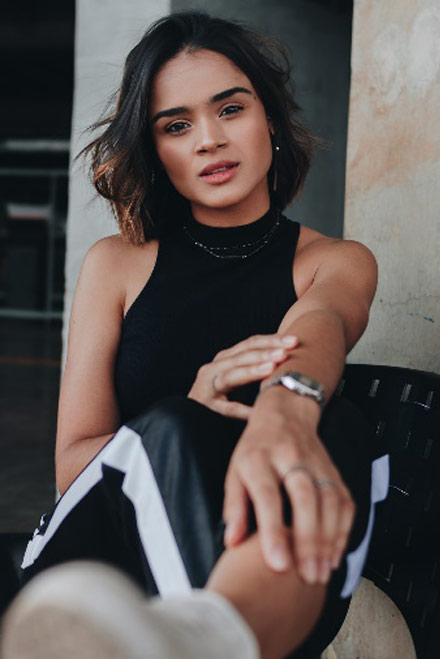 7. Stacked Bob
The stacked bob is a classic haircut for women with thin hair. This cut is based on stacked layers where the shortest hair is at the nape of the neck, which creates volume and visual interest at the crown. The front of the hair is longer and creates a long fringe. Stacked bobs are sophisticated and almost universally flattering, which makes them a good choice even for older women. This haircut is very low-maintenance since the hair is fairly short and doesn't require extensive styling.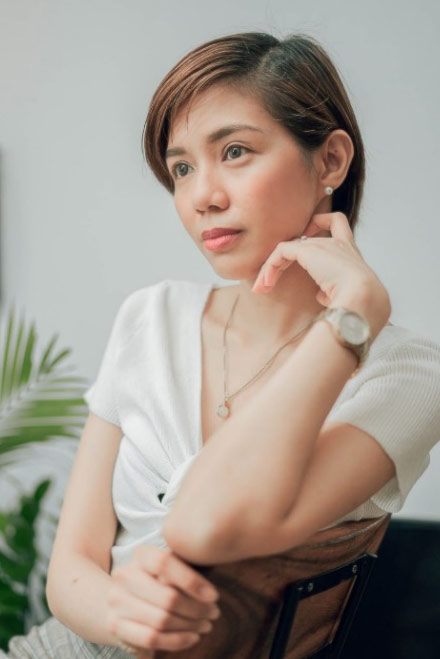 8. French Bob
The French bob is a super-short, blunt bob that can be paired with or without bangs. This hairstyle is usually shorter than the standard chin-length bob and has a chic "wedge" look to it. The French bob works very well for wavy and curly hair since it accentuates the natural volume, but with a bit of styling anyone with thin hair can rock this cut. The hairstyle works best when kept simple and effortless, just let the hair air dry and add some texturizing spray or leave-in conditioner depending on your hair texture.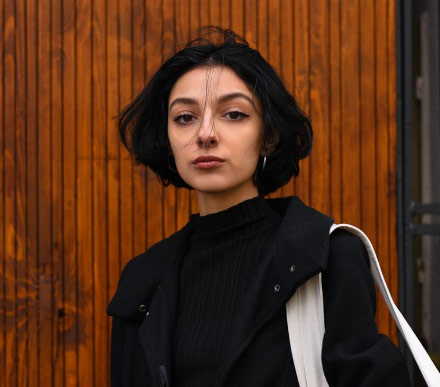 9. Wispy bangs
Heavy bangs or a full fringe can take away from the hair you have on top of your head, thus giving you less volume. Wispy bangs are a good alternative for women with thinner hair since they're soft and slightly feathered at the ends and give an airy look to any hairstyle. These bangs can vary in length and thickness, from fairly short to long enough to cover the eyelids. Wispy bangs look good on just about anyone, but especially women with longer faces can benefit from the shortening effect that these bangs have on the face.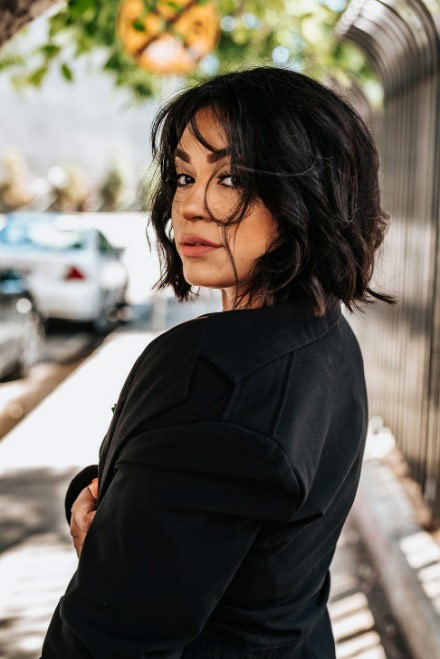 10. Full Pixie
The full pixie is a timeless short hairstyle for women with thin hair. Pixie cuts with layers usually take away from the fullness of the hair, but the full pixie combined with a heavier, side-swept bang creates more bulk, volume and thickness in the hair. A side-swept fringe suits heart shaped and square shaped faces particularly well, and the fringe can also help balance out angular features or a strong jawline.
To change things up you can also slick back the longer bangs with a comb and some pomade to create a more modern look. Like many of the other short haircuts the full pixie is a very low-maintenance hairstyle that requires minimal styling and upkeep aside from trims.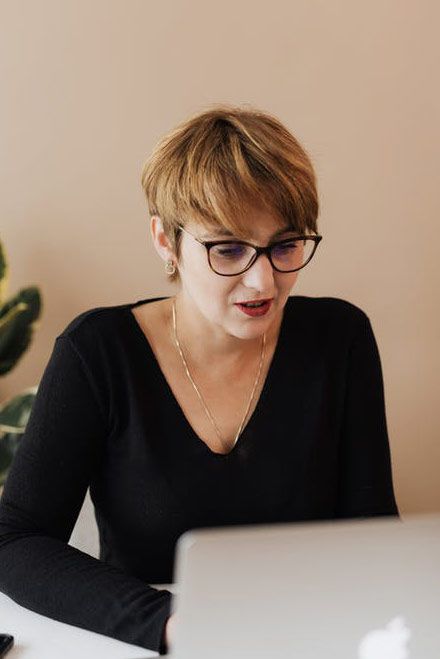 11. Pixie with short bangs
A pixie with short, blunt bangs is a more modern and more edgy take on the full pixie. The hair is kept a bit shorter than the full pixie, but the cut still helps disguise thin hair. The short bangs flatter oval face shapes and angular jawlines and help make the overall look more delicate. This hairstyle requires minimal styling and upkeep aside from trims, but make sure not to over apply styling products since they can weigh down thin hair and make it look greasy.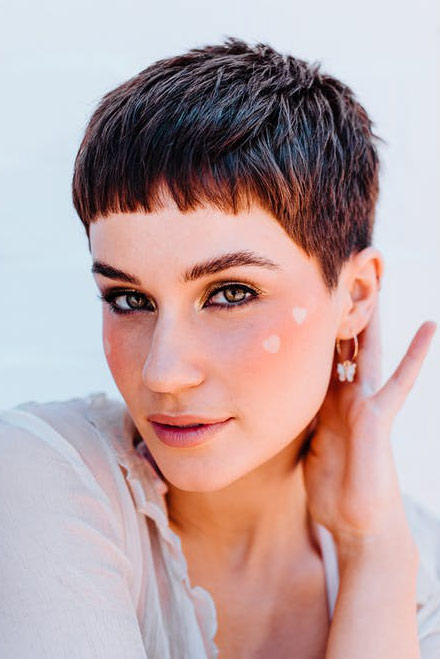 12. Buzz cut
Getting a short buzz cut is a bold choice for most women, but if you want a dramatic change or your hair is getting thin to the point of patchiness it might be your best bet. There are however a few things to consider about buzz cuts on women. A buzz cut takes away all the shape from your face and accentuates the features you already have. Hard facial features become even harder, and soft features get more definition. This means that buzz cuts are usually better suited for women with softer features.
A buzz cut shows off your hairline heavily, meaning that if you have a receding hairline in the front or a too low hairline at the back this cut might not suit you. It's also important to consider your personal style. If you're very feminine a buzz cut might be hard to pull off. The upside to a buzz cut is that it's easy to achieve and maintain at home with a pair of hair clippers.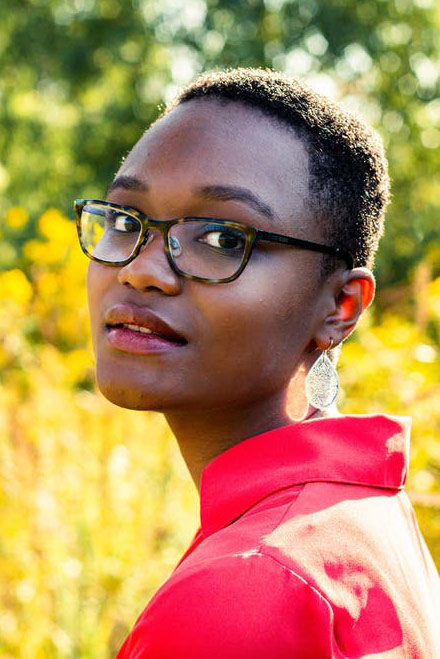 The key to not having to shave it all off is stimulating new hair growth and keeping the hair you already have. Our Lurv hair care serum is a fully organic leave-in treatment that can help you do just that! When applied twice a day the serum activates dormant follicles, strengthens your hair and encourages new hair growth. Use the serum in combination with our Rock 'n Roller to increase blood flow to the scalp and get an even better result.
We are very confident in our products, and we want you to have the best possible hair journey. If you're not seeing any results, get your money back with our Growth Guarantee.